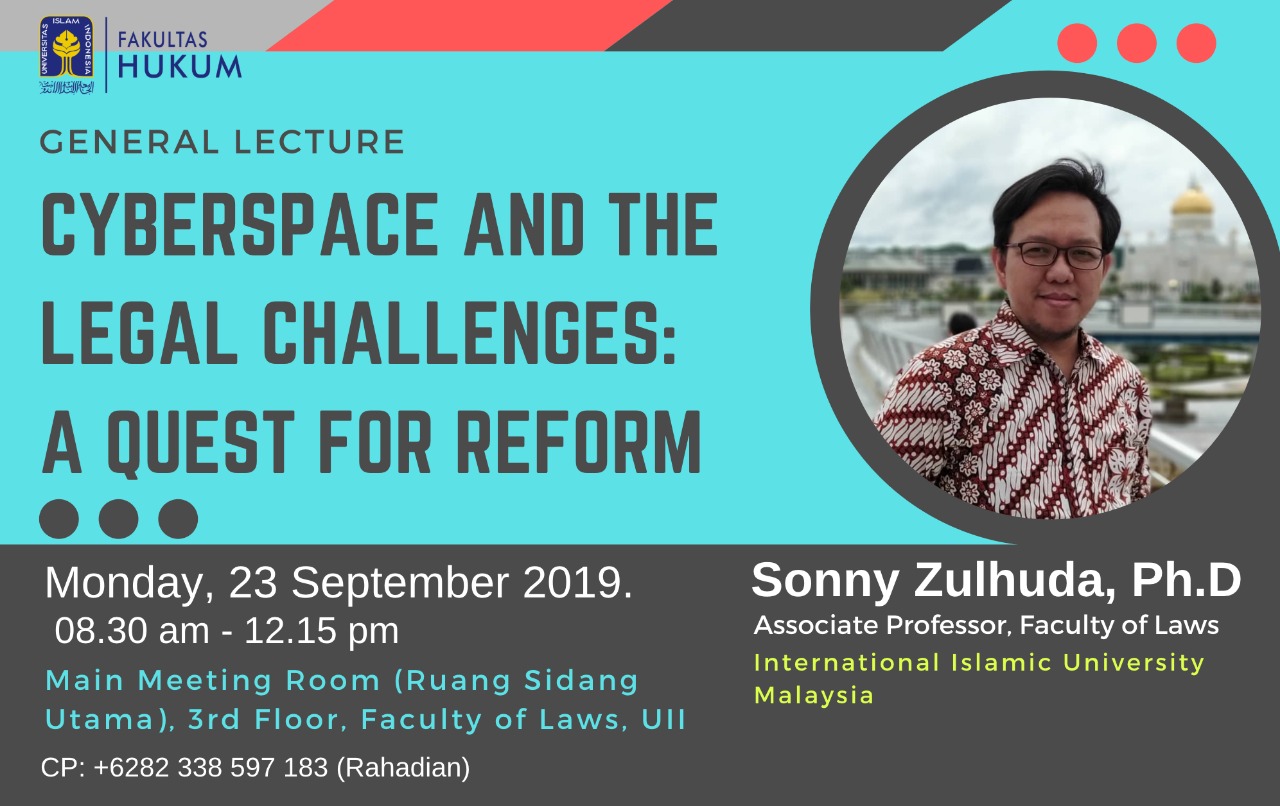 Assalamualaikum Warahmatullah Wabarakatuh.
We are pleased to announce that the Faculty of Law of Universitas Islam Indonesia in collaboration with AIKOLS IIUM will hold a General Lecture with theme "Cyberspace and the Legal Challenges: A Quest for Reform" by: Associate Professor Sonny Zulhuda, PhD. Therefore, we also kindly invite you to take part in the general lecture event which will be held on:
Date: Monday, 23rd of September 2019
Time: 08:30 – 12:30 WIB
Venue: Ruang Sidang Utama 3rd Floor Moh.Yamin Building Faculty of Law, Universitas Islam Indonesia, Yogyakarta
The Event is Free of Charge
Contact Person: Rahadian (+6282338597183)
Wassalamualaikum Warahmatullah Wabarakatuh.